Subscribe to the HALFASS TO BADASS Podcast:
iTunes | Google | Stitcher | RSS Feed
Resources Mentioned in this Episode:
To talk to Satori, go to https://www.talktosatori.com
3 Key Points:
Find out your path to close the gap of your most important targets.

Find out how to

make sure your goals are not just hype but actually happen.

Learn how Satori took on one of the most challenging industries to succeed in without the key skill required to win.
Show Notes:
Like and Follow HALFASS to BADASS:
HALFASS to BADASS Resources: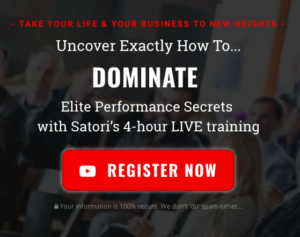 FULL TRANSCRIPT: